Saint Josemaria was born on January 9, 1902. Here are four videos about his life and teachings.
For Saint Josemaria's birthday on January 9, we offer some excerpts from an article published by "Real Clear Religion" entitled "The Tweetable Saint."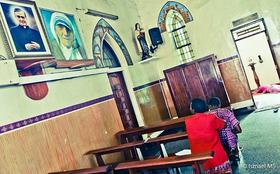 A new video of Saint Josemaria offers 44 brief clips from his oral preaching between 1972 and 1975 in Europe and Latin America. It can be downloaded or purchased from Beta films with English subtitles.
In the middle of the rejoicing at the feast in Cana, only Mary notices that they are short of wine. A soul will notice even the smallest details of service if, like her, it is alive with a passion for helping its neighbour, for God. (Furrow, 631)
Our Lady was a guest at one of those noisy country weddings attended by people from many different villages. Mary was the only one who noticed the wine was running out. Don't these scenes from Christ's life seem familiar to us? The greatness of God lives at the level of ordinary things. It is natural for a woman, a homemaker, to notice an oversight, to look after the little things that make life pleasant. And this is how Mary acted.
—Do whatever he tells you.
Implete hydrias...

"Your work must become a personal prayer, must become a real conversation with Our Father in heaven."
SAINT JOSEMARÍA

, Founder of Opus Dei